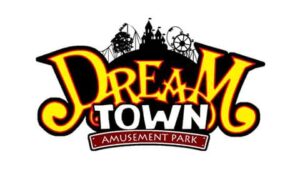 An amusement park and the park attendees must endure all kinds of calamities and carnage when the happiest place on earth goes straight to hell.
When the happiest place on earth goes to hell, The star of Dreamtown Amusement Park "Riky Fox" has to endure all sorts of difficult decisions and t
ests in order to save his beloved park and his friends. As a unknown entity spreads throughout the park, people and animated characters who are exposed are transformed into monsters and other unimaginable things that run amok and kill. It's up to the survivors and park crew members to escape and find out just exactly what caused this horrific calamity.
It all starts with the isolation of the Creator of the Park as he retires himself to Skytown: a floating Island in the center of the park, as he never agreed to the future that the board of directors council members dictated. When the Star of the Park Riky Fox quits to protect the integrity of all of the park's characters, the Park transforms itself, trapping all of the crew members and the guests inside!
We have assembled a great team to work on this project. The team consists of the following people, Claudio Sepulveda, Anthony Zicari, Ramon Camberos, Angelica Sala and Juan Carlos Mendoza.
Still interested? Come with us and we will show you how to have fun at this living Park, and be sure to check out all of our various Attractions, and always remember to have FUN…at DREAMTOWN AMUSEMENT PARK!

"Never forget who you are…because it's the only thing that will remain truly yours"